We all can assume COVID and the pandemic is over??? Let's say it's over. Now comes the new challenges and new opportunities. From AI, Metaverse, Automation to Housing. For this piece of content we are going to focus on housing, real estate– even though some are concerned about the economy, interest rates, inflation and the changing demographics. Either way properties always need to be built repaired, and upgraded. The demand is here, therefore construction services are in demand.
Some of your peers and competitors might slow down their marketing spending because you've sought this post, we know you are one of the smart ones.
Friends and construction service providers, the next business cycle is going to be an unbelievable boom.
Again, just cause the "R" word is being thrown around now on the news doesn't mean your marketing needs to be cut back.

P.S. "The housing crisis could impact 1.6 billion people by 2025, the World Bank says"
Read up on the housing crisis insight we put together and how one may resolve it called "How Founders, Investors, Real Estate Professionals, Governments Can Disrupt & Fix Housing Crisis". We are also open to collaborating with credible companies and individuals to address some markets housing affordability crisis like Ontario, Vancouver, California, Chicago, New York

MBHVIM + BJ MANNYST Team
Let's Begin…..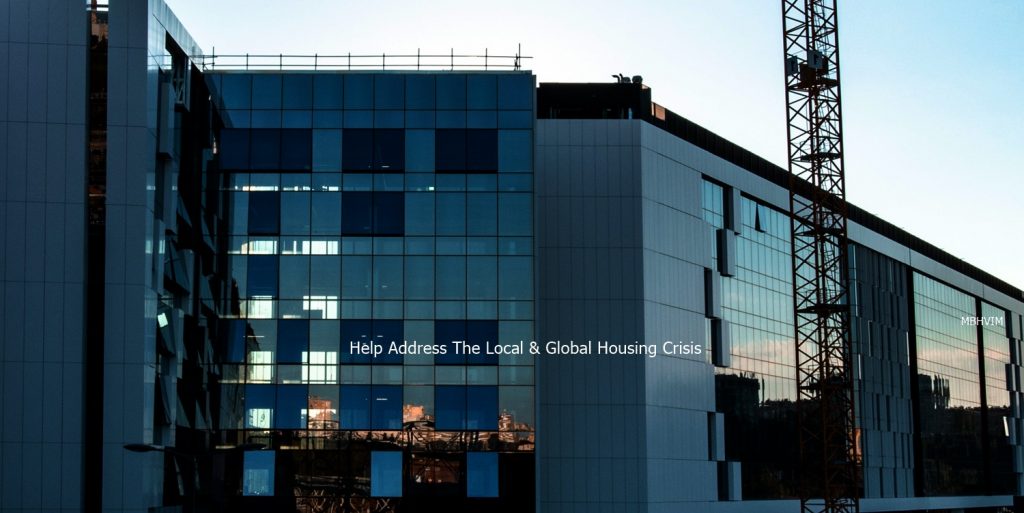 FYI: This content is made possible by our business development and marketing team. And can be an invaluable resource for any startup small medium business in the construction space like: Real Estate Developer, Architecture / Design firm, Engineering Firm, Construction Management Company, General Contractor, Subcontractor of Different Types, Subcontractor Framing, Subcontractor Plumbing, Subcontractor Electrical, Subcontractor HVAC, Subcontractor Roofing, Subcontractor Drywall, Subcontractor Flooring, etc. And others like Financial Services, Consumer Services, Professional Services, Technology Services, Entertainment Services. Recommend Ontario Construction Service Providers In 2023 – 2030 should definitely use these tips, strategy, tactics.
Also Great News!!! If you want to do a low risk test drive of our services and solutions, simply purchase a BUY TEST DRIVE TEST DRIVE DETAIL
BUILD YOUR CREDIBILITY
Become a trustworthy person, first
Let more people get to know you and work with you
There is no better way to develop credibility than doing great work
Happy clients will talk profusely about their good experiences with you
Punctuality, ethical business practices and consistency helps
Hire credible people and leadership all the time
Be a credible leader
Publishing advice and perspective from your company's leaders
Work on your people skills and customer service skills
Leverage third-party endorsements to drive your credibility
Associate with trusted partners, people, companies and Influencers
Set yourself up for success by minimizing errors or negative outcomes
Get involve in the local, regional, national, and global community
Hangout with people and groups that make you better
KNOW HOW PEOPLE & BUSINESSES FIND CONSTRUCTION CONTRACTORS
Word of Mouth
You may already be aware of this. Big or small business executives or business owners usually reach out to others that have recently used general contractors or have used them on projects in the past.
Search & Database
There are many review sites like HomeStars , Yelp , Angi . National Association of Home Builders (NAHB) , Canadian Home Builders' Association (CHBA) , Canadian Construction Association (CCA) , The Associated General Contractors Of America (AGC) , and so on.
Thousands of databases and online registries that list vetted and verified contractors. Some are just paid classified platform and some have done the due diligence and attach their own reputation to their listing..What experts recommend buyers should look for are things like business registration, personnel bio, qualifications, professionalism, licenses, portfolios, and reputation.
Short List
Almost everyone does this. They will make a list of potential businesses and trim it down to maybe 3 to 5 and begin engaging the contractors organization and obtaining proposals / quotes. And some weigh their decision based on price and / or with other factors. So as a service provider, it's important to understand the prospects needs, desires, expectations, decision process, etc.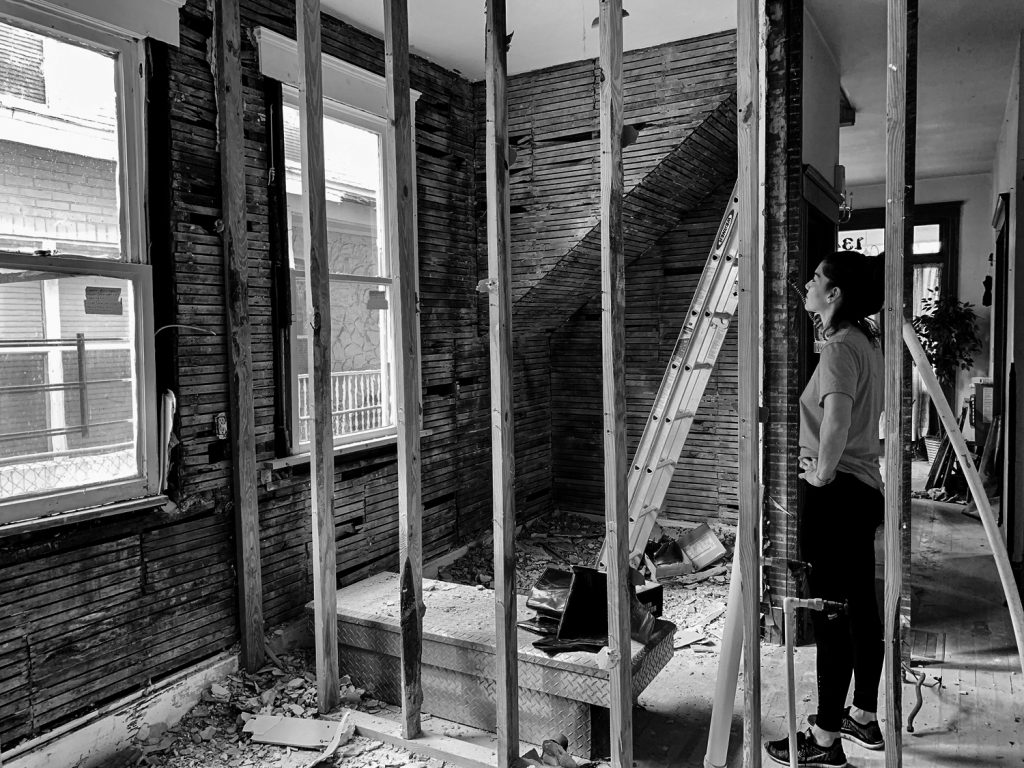 We are ready to serve as you navigate further. Reach out with detail about your organization, objectives and we'll inform you what we can do for you.
IF YOU WANT, WORK A NICHE
The world is filled with service providers that seem very similar and cater to the same target. If you want to, find that profitable Niche that no one sees or wants. Like you you could be the construction service provider for just elderly homes or multi home owners or student housing for the elite (luxury dorm rooms) or a General Contractor Service & Property Management Service . Energy efficiency. You just have to find that angle that just enough people value.
COMMUNICATION & MESSAGING
Just like everything in life, not one approach works on everything or everyone. Not everyone wants a sports car so it becomes important to craft a direct message to your Ideal client.
You must understand who your target audience is, what are their priorities, concerns, lifestyle, etc What are their pain points? Where do they hangout? And so on.
You have to speak to them in their style of speaking or information processing —not yours.
WEBSITE & WEB ADDRESS
A good website -easily navigable and not an information overload is a good start. Must basic static websites are relatively easy to put up however the more sophisticated sites like the ones built with WordPress or Drupal can be more complex for the none technical person. You can learn from others what a good professional website looks like. Also what you may want to keep in mind is the industry and the target you serve to guide you in this.
A good business name and web address can make a huge difference. The more memorable your marketing material is the better it is for you in the long run. Your web address doesn't have to match your business name however you still have to indicate your real business name on webpages.
CONTENT
People are likely to keep coming to your site when you have invaluable content, advice, tips, insights, or infotainment materials. And when they keep coming, chances are they will eventually do business with you. So build a content developments, production, and distribution team. The team could be just the owner, or hired help or outside service providers. The more you convey your knowledge, experience, and values consistently the better.. Content format and types of team members you may want to have are below. This could be one person or several people / organizations. Another tip is post relevant content on Facebook, post content on Instagram. post content on LinkedIn.
Writer
Data & Analyst a.k.a Data Scientist
Video Producer
Graphic Designer
Social Media
Marketer & Advertiser
Audio Producer / Podcast Content
Influencer
Events
OUTSOURCE TO FREE TIME
There's only a set amount of time in a day and you have to maximize every moment. Our suggestion is to build on your strength, understand what it takes to manage a business, learn sales, leadership, finance, people, communication, legal skills then delegate to others like employees or outside organizations. You may be trying to save dollars however you've eating away time that should have been spent on attracting the next client.
Use technology like software or equipment to help you. Work with a few people, test them out, then decide whether you want them on a regular basis.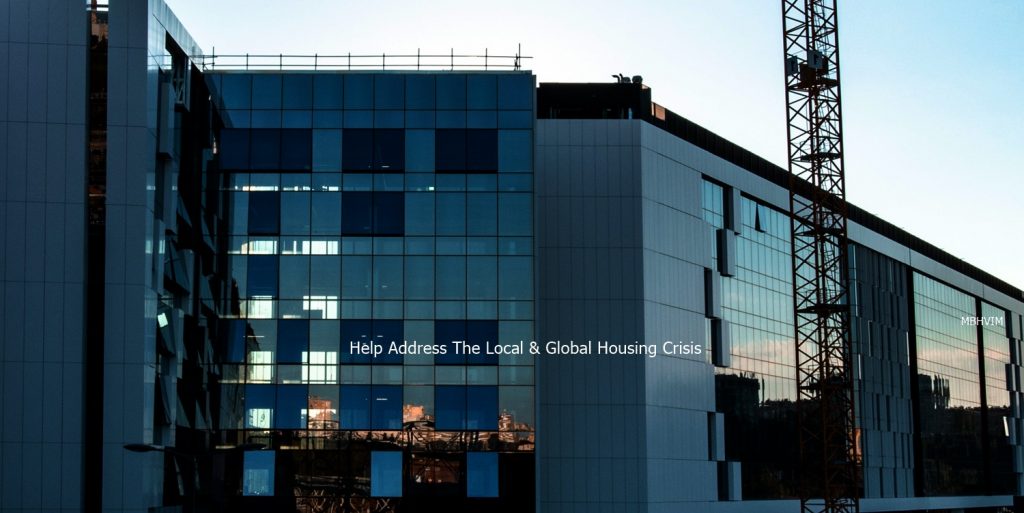 LEAD GENERATION & CRM
This is where top quality content can help. You basically give away some high value piece of content in exchange for their contact info. This is called a Lead Magnet. However the thing about this is to always confirm the email address and make sure they are okay with you re-engaging them.
Be so good a service provider that people want to keep hearing from you after the project / sale. When they are ready to buy again you will be top of mind.
One thing we always emphasis to organization is don't annoy and don't harass peoples mailbox, phone, email mailbox, in person. Simply reach out at a healthy frequency.
Don't be afraid to ask for referrals if you've done a great job. No client wants to refer to their friends a sloppy-terrible service provider.
Call past clients. Put in your calendar that you will reconnect with past clients with phone call, email, a piece of content, an appreciation event, a free movie ticket, a thank you card.
Sometimes a construction service provider needs to have a bunch of people that are business developers whose job is to knock on doors, make calls, do trade shows, handout flyers, attend weddings, attend conferences, network, etc You need a social person that makes friends and connects to diverse people easily.
Advertising is another way. Connecting with influencers is another way to get in front of people who need your services. Another one that some people haven't fully adopted is the idea of building/joining a community around an interest, product, demographics, etc
You've worked hard to acquire a few regular clients why not make sure you have primary place to store information on them like CRM software (Customer Relationship Management). In the world of B2B or B2C, there are many changes happening. People get divorce, people marry, businesses fire workers, businesses promote, email addresses get deleted and so one. So try to keep up
At the end of the day everything about a successful business is just having good systems. A good system for recruiting, customer service, billing, etc
Always first talk about what you can do for them, demonstrate your credibility and then maybe talk about your company itself.
Depending the demand and price range of your service, the less demand and higher price of your service usually means longer sales cycle and fewer buyers. So try to connect with at least 10 potential clients and lead sources a week. Just Introduce yourself. Then follow up within a 1 – 2 weeks to simply explore working together.
Remember people are busy, email mailboxes are bombarded, phones may or may not get picked up.
Steps are usually: capture leads,qualify, nurture, good quotes / good bidding estimates, close, deliver, followup. Also keep in mind yours and their schedules, Can the buyer complete the sale? Do they have the money and authority? What's your perceived value versus others? Do you have competitive advantages? How price sensitive are they? Are they value or quality? Are they for customization or standardization?
Go the extra mile. People want to do business with someone they know and can trust.
In addition, you should diversify who you get most of your work from.
You know what you can do, you can do a Q&A at the place / site your target engages the most.
Part of your lead to close or your competitive advantage might be finance package which allows them to pay off the service in installments instead of one time. However do your homework on this before offering.
Another thing is to make sure important links are everywhere and easily accessible. Cause someone might be on a FAQ page and are ready to buy, you want to make sure a link that takes them to purchase page is there.
Sometimes you may have difficulty finding content ideas that helps with lead generation. Just share something about your day at work.
Another way is to highlight a small business on a block, in neighborhood you work, where your kids frequent or a supplier and find a way to work together.
FINALIZE YOUR BENEFITS
One thing you have to remember is that people and businesses buy benefits more than they buy features. So learn to see the world from your customers eyes, ears, touch, etc to understand the benefits that would influence them more.
KNOW THE TARGET & THE MARKET
The more customization, the higher the expectations, and if the client caters to a more affluent and sophisticated world (e.g. luxury retailer) then be prepared to give more personal service, regular updates, be at your professional best 24/7.
ROI FROM MARKETING IS NOT ONE DAY
Sales & Marketing is every minute, every day, 365. Any one time campaign is not enough to convince anyone to buy. For examples, car manufacturers and car dealers are always marketing. Pharmaceutical companies are always advertising. McDonald's is always marketing. Sometimes you create or participate (trade shows) in marketing initiative that gets you in front of your target.
Snail mail them a few times to introduce yourself and explain some of the problems you solve, and then where they can find more information. Warm up the prospect before via social media or in person or referral. Ask to explore their wants and needs.
ALWAYS LEARN ABOUT THEM
This is obvious however unfortunately not everyone does a little homework. Visit sites, blogs, annual reports, news, ask questions, listen, take notes, etc Sometimes you find something in common however don't try to form a relationship with anyone in one day.
BE RESPECTFUL & BE REASONABLE POLITE
A good thank you can make a huge difference in business. Say hello and thank you to the Grandparents, Kids, Senior Managements, Junior Team, Associates, Janitor, To Maids, To Suits, To Jeans & T-Shirt, etc. cause any of them can either make or break a business relationship.
PROPOSALS & FOLLOWUP
Sometimes the process requires proposals, and sometimes it's a plain boring estimate piece of paper. Either way put your best foot forward and follow up appropriately. And remember there's a good chance they may be comparing price and value. If you are really good and have strategize your business properly, you should be fine.
CREATE LOYALTY
The world is competitive. It's cheaper to keep the good workers you have. It's cheaper to keep the good customers your have. Your goal is to take care of your stakeholders so that you can continue to stay in business longer and continue to be profitable.
SEO
As long as a search engine is the first place people begin their buying journey, the more important it becomes to keep improving your SEO (Search Engine Optimization). When your business appears in the search results it increases your chance to gain opportunity. You can do some basic SEO stuff yourself or hire someone to do SEO for you.
WHEN HIRING SELLS / MARKETING ASSISTANCE
See how they market and handle their own marketing
Do they seem like you could collaborate with them?
From what you've seen of their work, what are their standards and approach?
Will they make your business life easier?
Ask them for a low risk trial (this doesn't mean the cheapest). Just a way to evaluate them.
Don't judge a book by its cover
BE A LITTLE STRATEGIC & TACTICAL
Your marketing should not be…do a bunch of s_-_- and see what works. It should be thought through. For example, handing out flyers outside a Walmart or Nordstrom may seem like a good idea however you have no good evidence of who is shopping at those stores at that time & day. So it's better to refine the probability of engaging the right target. Being in the right clubs, churches, associations, events, parties, website, etc.
KEEPING UP
Even for a tech savvy and marketing savvy service provider, it does get challenging to keep up with all the changes and rules. First if you can find a way to keep it simple, do so. Break it down to smaller bites. Example, instead of learning a tool in one month …maybe learn the basic in 1 Hour.
BRANDING & POSITIONING
A good brand image helps. Signage, Website. Personnel, Communication style. Values. History. Purpose. Your process. You site management. And so on helps create the perception prospects will have about you. Positioning is another marketing strategy that help separate you from the crowd.
We are ready to serve as you navigate further. Reach out with detail about your organization, objectives and we'll inform you what we can do for you.
WORK WITH OTHERS
The construction world doesn't have Wayne Greszky or Michael Jordan individuals. Everyone plays their roles and contributes. The same goes with working with other contractors, service providers, suppliers, inspectors. Build a great team around your company.
---
BE AGILE
Change is a constant fellow service providers. That means constantly adapting. Regulations change. Building codes change. People change. Economy change. Put systems in place that allow for that flexibility.
UNDERSTAND BUSINESS FUNCTIONS
Some of the times tradesmen, tradeswomen, construction companies, and construction service providers are great at their skills however are terrible at the day-day operation of a business. The reality is a trade skill is not enough for a successfully operating a business.
Your company needs to find people and / or outsiders to assist in:
Strategy
Sales
Marketing
HR
Training
Processes
Accounting
Legal
Insurance
Leadership
Culture
Customer Service
Relationship Management
Project Management
IT and Technology
Equipment Management
Being Proactive
Supply Management
Safety
Quality Control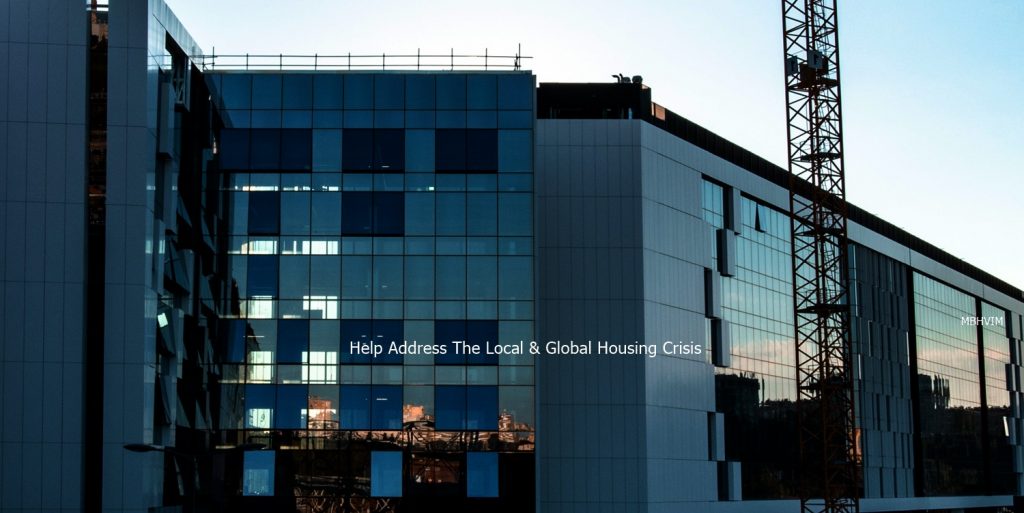 BECOME A BETTER LEADER
Everyone wants to be the best however not everyone has great leadership qualities. Surely everyone has an idea of the outcome from great leadership and the outcome from poor leadership. Below are some attributes the owner / management team need to have while building their construction service company.
Good ethical and moral values
Cheating and lying will just ruin your personal & business future.
Provide support, guidelines, expectation, standards, priority
Good communication skills both written and oral
Listening skills
Adaptable
Willingness to learn and unlearn
Encouraging growth
Gets along with diverse people
Know whats success looks like
Creates a universal-healthy work environment for the greater good of team members
Success and failure is on the team
Provides safe space / sandboxes for experimenting and testing
Be empathetic to others
Help build people's strengths and work on their weaknesses
Make sure to have good idea of a healthy and productive culture to adopt
FYI: Read up on the housing crisis insight we put together and how one may resolve it called "How Founders, Investors, Real Estate Professionals, Governments Can Disrupt & Fix Housing Crisis". We are also open to collaborating with credible companies and individuals to address some markets housing affordability crisis like Ontario, Vancouver, California, Chicago, New York
HAVE A BUSINESS TO LOOKUP TO
In the business world staying small is okay however being bigger means you have more staying power. Just look at the the significant service providers in your industry. They have more resources and can access more resources. It does come with challenges but it feels more like a team effort. Plus you can always learn from the bigger guys.
Construction has never been a one man show. So grow yourself, your team, your community.
WORK WITH REALTORS / BROKERS
Another way to market and reach new prospects is to partner with realtors. Realtors are the ultimate middle man. They know their clients, they know the buildings, and they know the market. Find a way to collaborate with them.
Just like they are different types of doctors so to are realtors so do your homework and reach out to a few.
MAYBE OFFER FINANCING OPTIONS
Property repairs, upgrades, and building are usually not as cheap as a Big Mac. Maybe you could have services that can be paid off on an installment basis. A subscription package may be good idea. Seek advice on this, so that you've covered all legal & communication responsibilities..
MAINTAIN GOOD CUSTOMER SERVICE
Sometimes it's best to serve a few well than to serve many terribly. Every product and service on this planet requires good customer service. Make sure to have ways to attend to people when they are online and when they are offline. You can do chat, messaging, social media, support, FAQ, demos, troubleshoot, in-person, etc.
MAINTAIN TIME MANAGEMENT
It's just so important to have systems that help you save time and money. More projects, more completed projects, more satisfied clients. More time for family and friends.
ALWAYS CHECK PROGRESS & PERFORMANCE
All those tips above are great however without monitoring, modifying, and tracking performance it's just spending money for nothing. Also remember that somethings in marketing are like hammers, propane, cement they help you get get things done. Simply, ROI is not immediately.
Keep track of things like the quality of the inquiry. Invest in a variety of methods however put resources in the most effective tactics.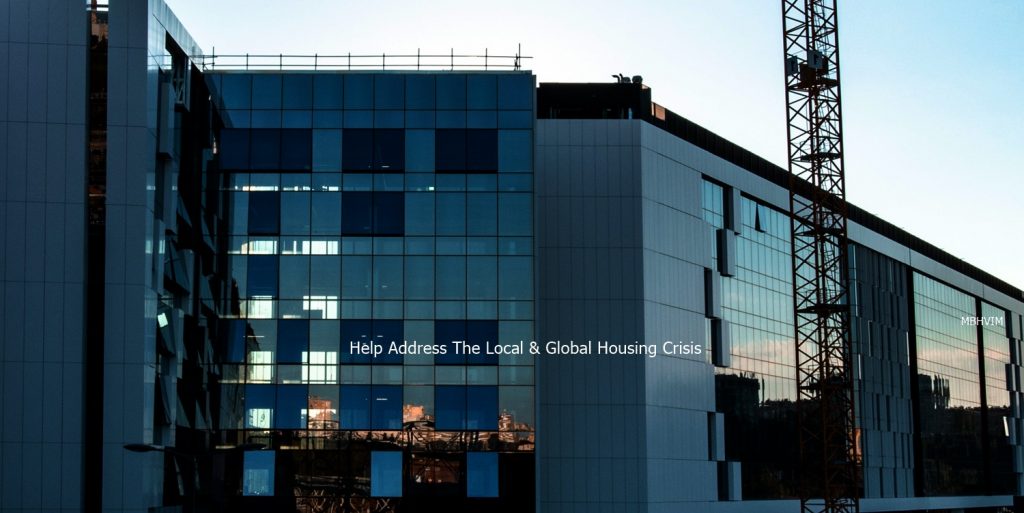 GENERAL QUICK TIPS
Doing the same thing you did in 2022 and expecting the same results in 2023 likely will not work due to the many factors impacting supply and demand
Expect more competition for projects in 2023
Expect more innovation and technological disruptions in the industry
Every contractor, builder, and real estate firm will need more sales and marketing insight
A business strategy that requires continuous adaptability will be crucial
Be very thoughtful where your marketing budget goes
Have others, customers, prospects tell you what they think of your touch points like your website / office / personnel / etc.
Whose pain points are you addressing with your services and solutions?
Is your companies search engine position and optimization helping you?
How well are you reaching your targets through social media like LinkedIn, Pinterest, Facebook and Instagram?
Do you make it easy for others to recommend you?
What projects are you showcasing that can show off your skills and accomplishments?
Do you have a Construction Marketing Strategy for your Business?
Have you determined your marketing mix?
What are you selling?
What are people buying?
What's the price?
Do you need to hire someone?
Are there equipment or apps that you need to purchase?
Have you done a competitive analysis?
Who are the alternative service providers that can match you or beat you?
How are you differentiating your business?
Who is your ideal primary target?
Have you develop content to support your company, services, customers, sales and marketing?
Can a potential customer find information on your website?
Do you have good Call-to-Action on your website pages?
OUR FINAL THOUGHTS FOR SERVICE PROVIDERS
Attracting skilled labor into the industry will continue to be a challenge unless we can make it as sexy as office knowledge work and people can get wealthy
Construction services may need to adopt the assembly process like car companies?
Material prices will continue to fluctuate more dramatically as the years continue unless we find more sustainable methods and / or materials or even processes
Residential and Multi-family project will always keep the trades companies busy.
Commercial construction may take on the form of updates and upgrades. It may take on more mix use as time goes. People hate commuting long-distance and people love the option of remote work, co-working spaces
Manufacturing / warehouses construction will be in demand due to new equipment, automation, national supply chain agenda persist. People and businesses still need goods.
***Please, feel free to engage us about your construction service business challenges or about this content via form on Marketing Services contact us today and ask for the $840USD limited time special offer.