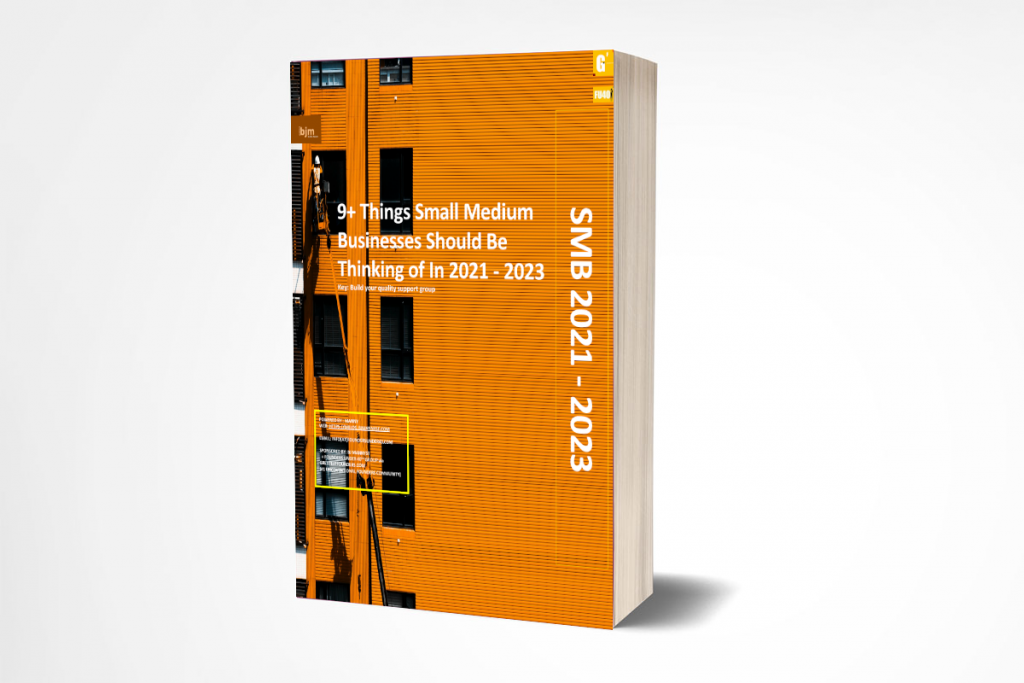 Special eBook Offer
What SMB / SME Should Be Thinking of For 2023?
"According to numerous polls and surveys of small and medium-sized businesses ("SMB") owners feel their outlook for 2021 as optimistic despite the tremendous impact of COVID-19 on their business. " – Source Unknown
If I (Manny) and the BJ Mannyst team could make one top 2021 suggestion, apart from the below list, to the freelancers, founders, professionals, startups, small medium businesses (SMB) / small and medium-sized enterprises (SMEs) is do everything in your power to get a whole lot more quality diverse support around you in 2021 onward.
Available in PDF eBook format. Enter your email and we will send you the book.
---
WHAT'S INSIDE?
The 9+ top tips to consider when navigating the world post covid-19. And to make your small business stronger.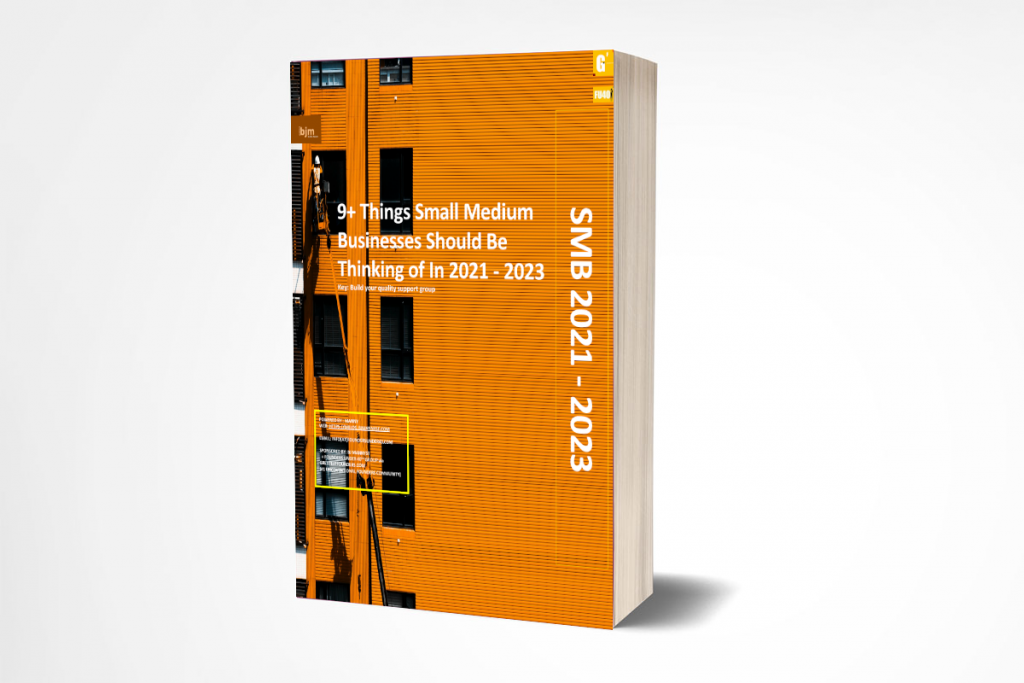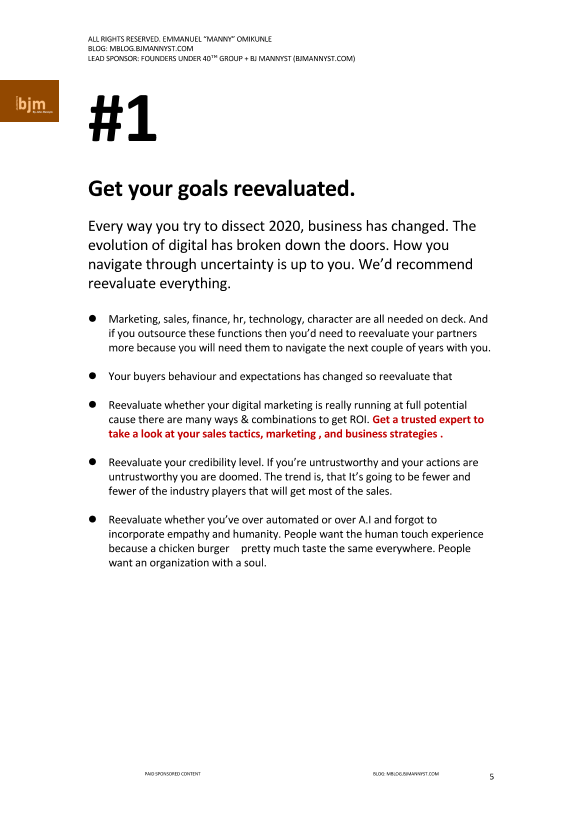 SMB Should Be Thinking of For 2023
No. 1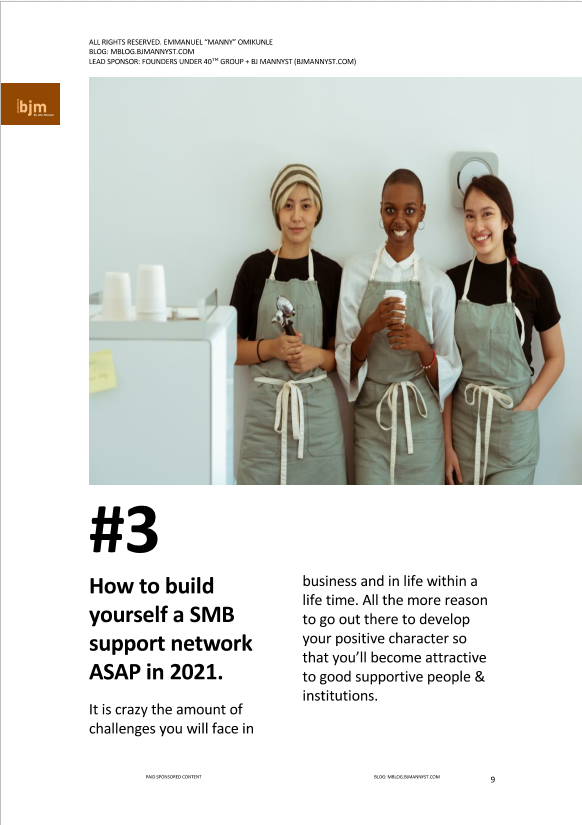 SMB Should Be Thinking of For 2023
No. 3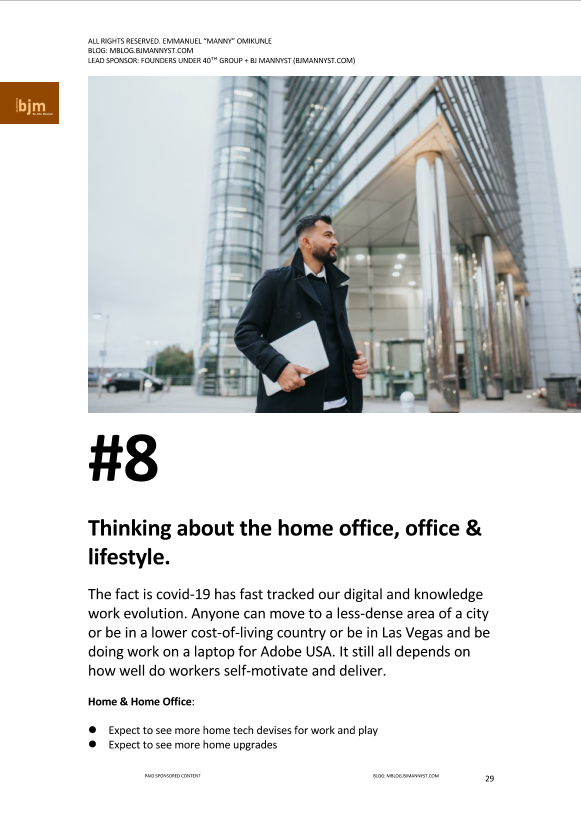 SMB Should Be Thinking of For 2023
No. 8
SMB Should Be Thinking of For 2023
No. 00
THANK YOU